Women In Design & Construction Sydney
Please join us at our next Women in Design and Construction Networking Event for an engaging and exciting panel discussion surrounding the challenges and rewards that come with balancing family life and your career. Our event partners CBRE and DKO Architecture will be hosting the event at CBRE's Sydney office from 6pm on Thursday, August 30.
The evening will comprise of a panel discussion on our topic for the evening "Baby Proof Your Career", live and interactive polling, a presentation from our event partners, lively discussion tables, lucky door prizes & more!
Introducing our panel members for the evening…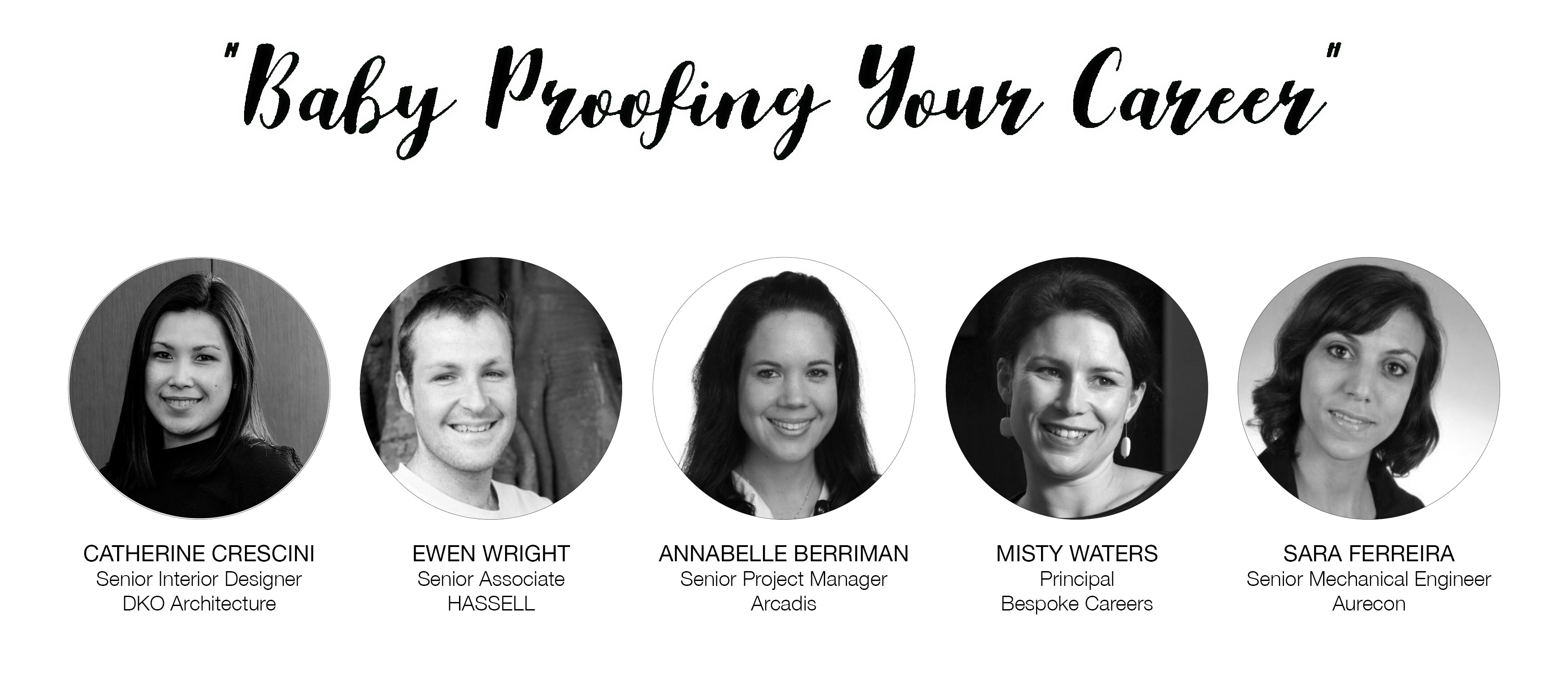 This thought provoking topic will cover the experiences and challenges of our panel members on their journey through parenthood and returning to work post-baby. Insights will also be offered into how best to approach these conversations within your workplace. Not thinking about starting a family just yet? Well, we would also love for you to join us as we hope to educate our individuals within our industries on how we can better support one another when we have a colleague who has returned to work. You will also find out how to plan your career out so that when the time arrives, you can start a family from the best possible position!
A reminder that memberships have launched, so be sure to sign up to gain free and early release tickets to the event! Visit www.widac.com.au/membership to purchase your WIDAC membership and RSVP to the event!
As always this event promises to be an excellent opportunity to network with other women within the design, engineering, construction and related industries, gain industry related knowledge, share experiences and enjoy presentations from industry leading professionals.
We look forward to seeing you there!
The WIDAC Sydney Team
Women in Design and Construction
NOTE: NO tickets will be available at the door. You must have registered via Eventbrite to gain access to this event, there will be no exceptions on the night so please ensure you have booked in advance to avoid disappointment.
Follow the link below to register